Welcome to Shalom Palliative Care
Our team is made up of a doctor, nurse, counselor and others to help terminally ill cancer patients. Usually the patients which we see are beyond the scope of any cancer treatments including surgery, chemotherapy or radiation. Our doctor has years of experience in caring for such patients and the nurse has special training and certification in palliative care. We have the help and support of hospitals and doctors in Kollam for special consultations, minor palliative surgeries and short term inpatient care if required.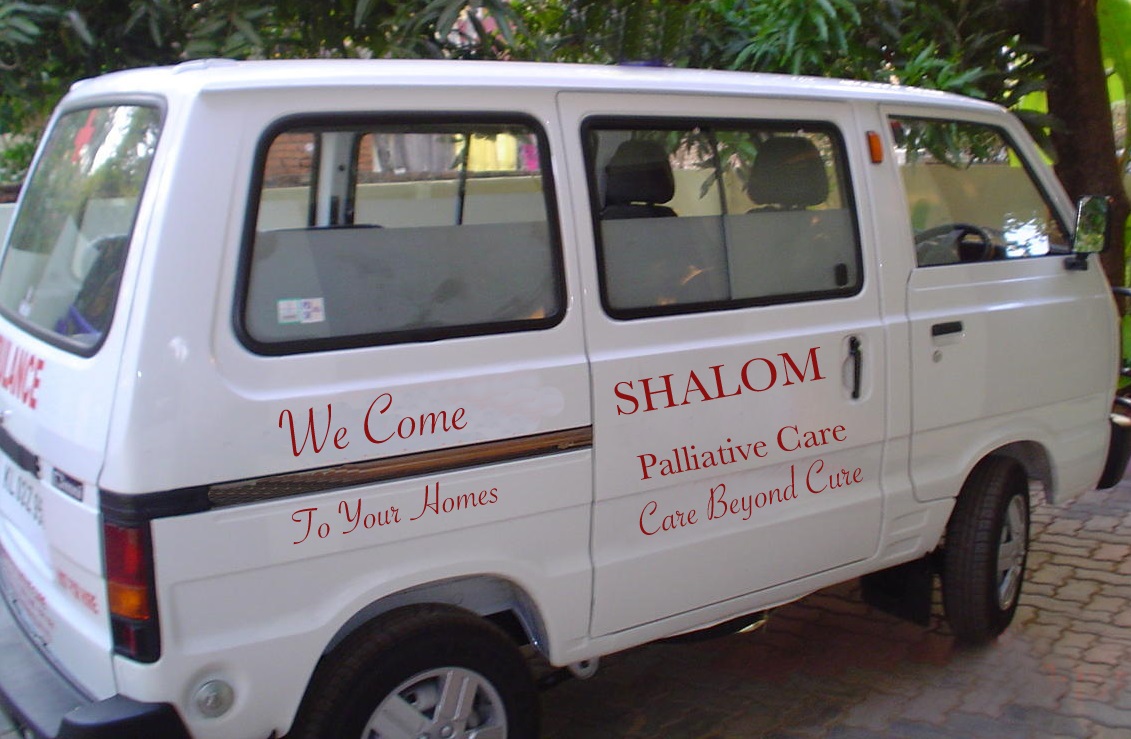 Contact
Samson Henry
Team Manager
9447410769 or 0474-2741115
Shalompalliative@gmail.com
For patients in Kollam District of Kerala State Only.